Sandy Billings, LCSW
Healing the mind, body and spirit one step at a time.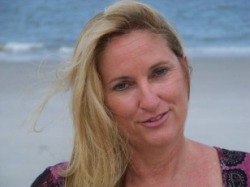 My name is Sandra Billings. I am a Florida state Licensed Clinical Social Worker, an Addiction Counselor, a Forensic Counselor, a Diplomate in Sexology, a Clinical Hypotherapist, a Clay Therapist and EMDR Certified. I have been a counselor for over thirty years. I provide individual, family, couples and group psychotherapy, as well as life coaching and education services.I am now also pleased to offer IADC therapy, however the prices and scheduling is different from what is listed on this website. Please contact me by telephone to discuss the details.
---
Psychotherapy/Counseling is the process of getting to know yourself better. It enables you to use that knowledge to choose the best life path. Without this self-understanding, you are likely to repeat patterns of behavior that lead to unhappiness in many or all aspects of your life.

If you know yourself, you will have more control over your life. Decisions regarding employment, life partners, friends and future happiness may be affected by your new self-awareness.

If you are experiencing any of the following:
Family Communication Difficulty
Extramarital Sexual Relationships
Sexual Dysfunction/Low Sex Drive
Childhood Sexual/Physical Abuse
Anxiety/ Panic Attacks
Grief/Death/Aging/Loss
Drug/Alcohol Abuse

Marriage Difficulty
Women's Issues
Negative Relationship Patterns
Divorce and Separation
Depression
Bipolar Disorder
Parent/Child Difficulty
Call Sandra Billings with over 25 years of experience helping individuals, couples, groups and families. Her office is located at 930 W. Main St., Avon Park, FL. 33825, near Sebring.

House of Wellness, Sandy Billings, LCSW, Inc., 930 W. Main St., Avon Park, Fl. 33825 (863) 453-4161